Better climate for school buses

Cost-effective HVAC solutions with uncompromised quality

Partner of choice for all your HVAC-R needs
Why BCC's HVAC-R systems?
BCC – Bus Climate Control develops durable and validated HVAC-R systems for city, intercity, shuttle, school and touring buses, making the most extreme hot or cold weather unnoticeable. Our mission is to offer reliable and sustainable HVAC-R solutions at a competitive and predictable lifecycle cost to the bus market.
Cost-effective quality
Delivering engineering excellence on the highest quality level at competitive and predictable lifecycle cost.
Configuration ingenuity
BCC has a wealth of experience in configuring systems and solutions for virtually all types of bus applications.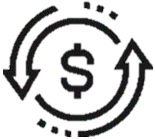 Predictable lifecycle cost
Our proven solutions, stable quality suppliers, premium materials and extensive service network optimize your system's performance and lifecycle.
Full service provider
Enjoy full and extensive support from our application expertise, engineering excellence, integrated manufacturing, testing, validation and simulation and dealer network.
Find your dealer
With the largest global dealer network you can get reliable service anywhere around the world.
Narrow down search by zooming on the map or by using the box below.