Agriculture Equipment
MCC custom designs and manufactures heaters and air conditioners systems for farm tractors, balers, combines, harvesters – a complete range of agricultural machinery used around the world. All products are custom designed for specific vehicles and tested in our climate chamber to make sure customer's expectations of a perfect climate is realized.
Compact Vehicles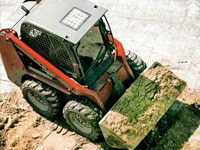 In this fast growing segment for small vehicles used by landscaping companies, golf courses, private households as well as by farmers for jobs where space is limited, MCC has become a market leader in custom designing HVAC units for extremely small spaces and limited engine size. All these specialized HVAC units are designed and tested in our climate chambers to provide the best possible comfort for the operators.
Construction Machinery
MCC offers high performance, durable custom designed HVAC units for large or compact bull dozers, road graders, loader backhoes, skid steers, telehandlers, excavators and off highway trucks. These HVAC systems are designed to provide climate comfort for an operator whether it is in a dessert environment or the extreme Artic cold. All of our systems are thoroughly tested in our climate chambers to ensure that our products deliver the promised performance.
Defense Vehicles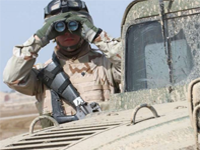 The Mobile Climate Control Defense Division specializes in custom engineered HVAC systems for hostile environments.We have extensive experience working with the military industry and can always find the best approach for each client, and design a system to withstand rigorous demands and to fit space constraints.
Forestry Equipment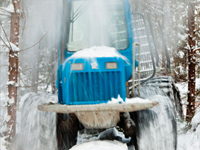 MCC manufactures complete HVAC units for wide range of forestry equipment. Cabs are designed to meet the harshest conditions encountered across the globe. As a leading supplierof HVAC systems MCC validates all products in our climate chamber to ensure climate comfort for the operators.
Mining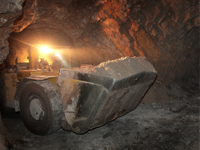 MCC is the leading supplier of the HVAC units in the mining segment. Our tuff and extremely rugged custom designs meet the most stringent operation conditions to and from the mines. These systems can also be pressurized and provided with extreme filtration for use in the deep confines of underground mines. All of our HVAC systems are thoroughly tested in our climate chambers to make sure we deliver the promised climate comfort for the operators.